Serving Northern New England
About Blu Box
Our Goal Is To Provide Hassle Free Delivery And Removal Of Our Mobile Storage Units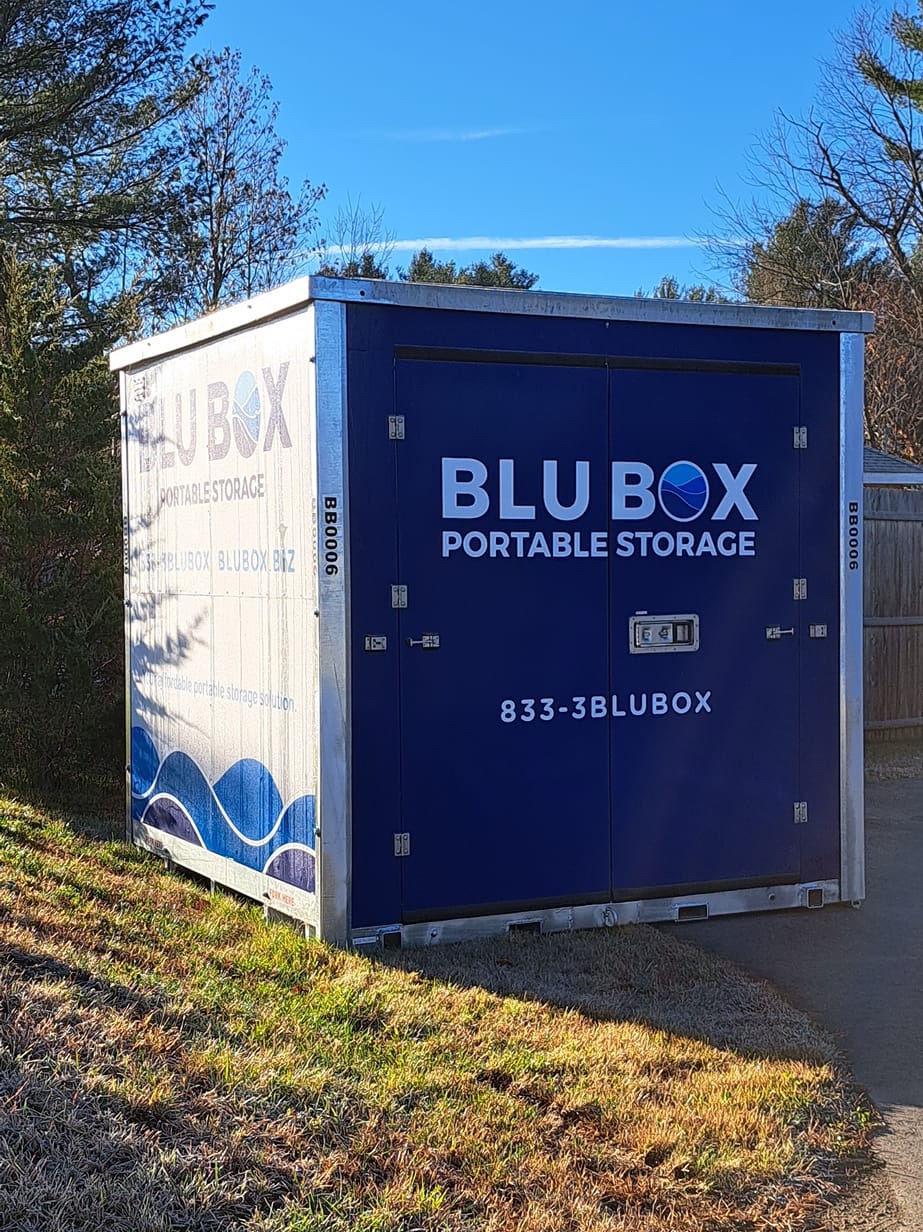 Why Choose Blu Box?
We strive to be the best in the industry. Reliable delivery, self-storage, or storage at our facility. Blu Box Storage Units Are Made Of A High-Quality Metal That Resists Pests. No Matter Where You Are, Where You're Going, or What You're Storing BLU BOX Storage Containers Can Handle It
Excellent Customer Service
On time, all the time. We strive to gain your repeat business and your referrals to friends and family!
Safety is Our Priority
Solid metal constructed storage units with secure locked barn doors to prevent your items from moving during delivery.
We Deliver
We'll bring your storage container directly to you. Our containers are street legal and fit wherever you need them to go – even areas off the beaten path!
You Pack - We Store
Pack at a time and pace that's convenient for you. We'll pick up your stuff and store at our depot, or deliver it to your new destination—whatever is convenient for you.
Services
See our services - find best for you!
Moving Accessories
Ever wish you could just conveniently store stuff? BLU BOX Portable Storage is the answer to your prayers. With BLU BOX storage units, you can take everything with you – no matter where life takes you.
Moving Accessories
On Site Storage
Portable self-storage units are a great solution if you have limited space at home or need a place to store things while you're away. They're also perfect for those who need extra space when moving into a new home or apartment.
On site self storage
Portable storage
Whether you're moving across town or worldwide, we have your back. And we're not just talking about storing your stuff in one place and getting it back when you need it. We're talking about the freedom to put your property exactly where it needs to be – right where it belongs so that it's ready for when you need it again.
Portable storage
Our prices can't be beat! Call us now!
Call Us